About Us – Denia Activ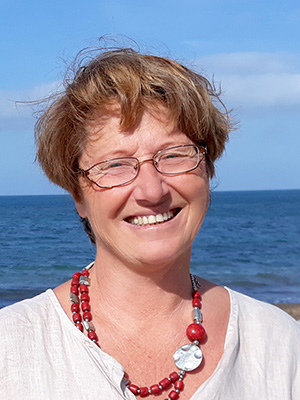 Lucrecia Candrian Swiss,
owner and director.

She speaks German, Spanish, English, French and Swiss German.  

"Our aim is to make your dreams a reality"
DENIA ACTIV (La Sella Activ s.l.u.) is a fully legal estate agency business and with more than 50 years' collective property experience between the team, you can be assured of a first class service as a BUYER or a SELLER. Our purpose is to bring people and property together.
WHERE?
We specialise in selling all types of property in the Dénia area and its immediate inland villages. Popular areas include the up-market urbanisation of La Sella Golf Resort with its magnificent views of both the mountains and sea, whilst still only being a few minutes' drive from Dénia and the coast.

WHY HERE?
The Costa Blanca south of Valencia has a climate judged by the World Health Organisation to be the healthiest in the world, with warmth all year, but tempered by Mediterranean breezes. The Costa Blanca North is greener, more mountainous and with smaller, quieter resorts and the expat-friendly towns, such as Dénia, with local charm and international service. Consequently this part of the Costa Blanca, the MARINA ALTA, is very popular with overseas buyers.

WHY DENIA ACTIV?
Our team is small, but big on delivery! As a people business, we are dedicated to listening to our customers and providing a straightforward service.

The owner and director Lucrecia Candrian left Switzerland convinced that life in the Dénia area would provide an equal quality of life to the one she left behind. She has been working on the Costa Blanca in the real estate sector for more than 30 years and has an unsurpassed knowledge of real estate and local law.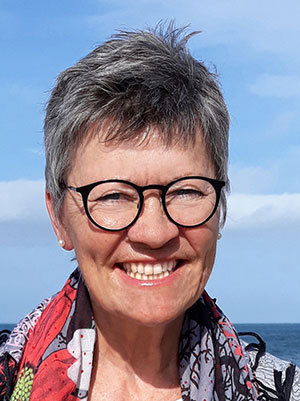 Sarah Neal
Sarah Neal has been living in the Marina Alta for more than 15 years. Prior to that, she worked in the UK real estate sector for around 20 years, most recently as director of a UK real estate group. Sarah mainly looks after British clients and real estate inland from Dénia, which she knows very well and also as a sportswoman and nature lover.

WHAT?
A holiday home, an investment property or a permanent residence, we understand each requirement to make the most of our wonderful area and fantastic weather!

WHO?
As a BUYER or a SELLER, we will provide you with a friendly and professional service.

HOW?
We are multi-lingual, so can talk to you in your language. We are all 'locals', so have a 'finger on the pulse' of what is happening which definitely helps when you have decided exactly where you want to buy.

… AND TO FOLLOW UP
We work with a synchronised team of independent specialists who can assist you with legal, tax and financial advice, as well as with architectural and building requirements.
Denia Activ…………QUALITY PROPERTIES…………QUALITY SERVICE
Email: info@deniaactiv.com Tel: +34 600 482 482 (09-14h / 16-19h)