About La Sella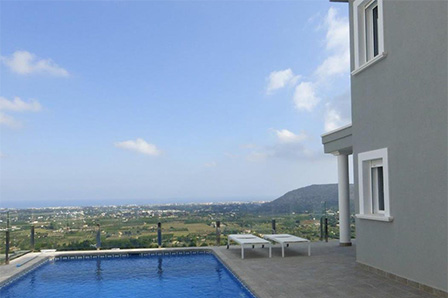 The well-kept and prestigious development of La Sella with villas, apartments and townhouses of all sizes and prices, all have either views of the mountains, including Montgó Natural Park, the Mediterranean Sea or across the golf course, or all three vistas!
Nestled between two peaks of the same name, La Sella is a well-designed and presented and an extremely peaceful and sought-after location. Surrounded by extensive orange, lemon and almond groves, La Sella is still only a short drive from the popular coastal towns of Dénia and Javea, beautiful beaches and seaside activities; Dénia being more cosmopolitan and favoured by the Spanish, whilst Javea has more family-orientated attractions.
Located equidistant from Valencia and Alicante and a short drive from the motorway junction, a large shopping centre, the sea and routes inland, La Sella is perfectly located for easy access to the transportation links around the area.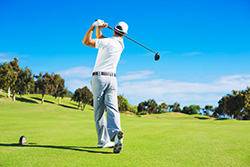 La Sella has developed in tandem with the La Sella Golf Resort with its 27 challenging holes designed by José María Olazábal. La Sella Golf is considered to be one of the finest golfing developments on the Costa Blanca and, it is only 5 minutes' drive from the residential area of La Sella! Also boasting a fine tennis centre with 7 courts (clay and all-weather) and 2 padel courts with coaches available for groups and individuals, a riding centre organising lessons, hacks (rides out) and courses, plus challenging walking routes, La Sella caters well for active people! There is also a small commercial centre with a restaurant/bistro, chemist, internet/training centre and mini-supermarket for day-to-day essentials including fresh bread and croissants in the morning! With a security gatehouse and patrolling security guards, La Sella feels very safe and boasts a low crime rate.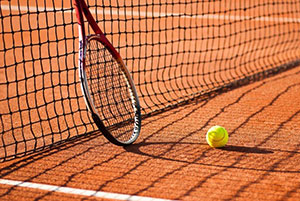 Thanks to the facilities and also its excellent infrastructure and well-controlled maintenance of common areas, La Sella is very attractive and is one of the most popular developments along the entire Costa Blanca coastline. Indeed, there is always high demand for holiday rentals of all sizes and most holiday portals have 'La Sella' as a separate option from Dénia and other local towns. But, if your guests prefer to stay in a hotel, the luxurious 5-star Marriott Hotel with several restaurants, conference halls and spa is located on the Golf Club site together with a clubhouse with its own restaurant and boutique.
Whether you are looking for a one bedroomed apartment with a shared pool, or a luxury, 5 bedroomed villa, to move to the Costa Blanca permanently, or looking for a holiday home or an investment property, La Sella is your perfect choice! All are available on La Sella!
Contact us today and tell us what type of property you are looking for! We will be delighted to show you around!
Denia Activ…………QUALITY PROPERTIES…………QUALITY SERVICE
Email: info@deniaactiv.com Tel: +34 600 482 482 (09-14h / 16-19h)